Services
At Hiawatha Tree Services, we provide scheduled tree removals as well as emergency storm and tree failure response. We are the only company in the area which is fully mechanized for removing trees in built up environments. Using our specialized equipment we may be able to access and remove trees others cannot because of location or the inability of the tree to support loads of a climber or the conventional removal process.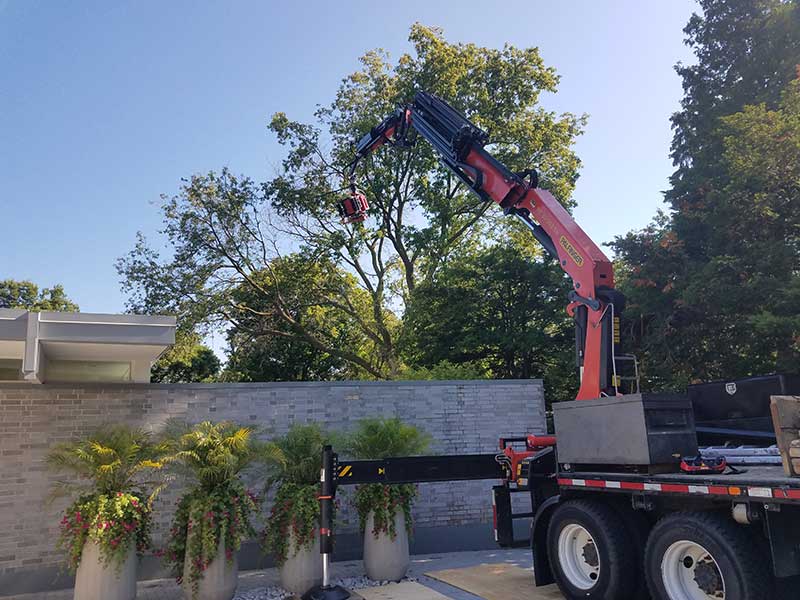 What We Offer
We serve homeowners, commercial property owners and municipalities from Minneapolis and St. Paul through the South suburbs to Prior Lake and beyond. For your protection, we are fully insured and maintain licensing in communities we serve.
Mechanized Tree Removal
Emergency Tree Removal from Storm/Wind Damage
Construction Site Tree Removal
Bulk Tree Removals for Municipalities
Municipal Storm Clean Up
Bulk Firewood Delivery
We can deliver bulk random length wood for use as firewood. Please ask us for more information.
Urban Wood Recycling
We are able to save logs for milling and can bring them to a facility where they can be processed for use. We have worked with Wood From The Hood and other companies who utilize urban wood for various purposes.