Credentials
We are proud to be affiliated with the industry's leading organizations.
Tree Care Industry Association (TCIA)
Established in 1938, the Tree Care Industry Association is a trade association of more than 2,000 commercial tree care firms and affiliated companies. TCIA develops safety and education programs, standards of tree care practice, and management information for arboriculture firms around the world. Hiawatha Tree Services has been a member of TCIA since 2010.
---
International Society of Arboriculture (ISA), Certified Arborist on Staff
An arborist by definition is an individual who is trained in the art and science of planting, caring for, and maintaining individual trees. ISA arborist certification is a nongovernmental, voluntary process by which individuals can document their base of knowledge. Certified Arborists are individuals who have achieved a level of knowledge in the art and science of tree care through experience and by passing a comprehensive examination developed by some of the nation's leading experts on tree care. Ben has been a Certified Arborist since 2002. Learn more about hiring a Certified Arborist.
---
International Society of Arboriculture (ISA)
The International Society of Arboriculture, through research, technology, and education, promotes the professional practice of arboriculture and fosters a greater worldwide awareness of the benefits of trees. Ben has been an ISA member since 1999.
---
Minnesota Society of Arboriculture (MSA)
The Minnesota Society of Arboriculture is a leader in community forestry within our state. For nearly 40 years, MSA has worked to advance the science, technology, and practice of arboriculture, community forestry, and tree care through education, awareness, appreciation, and benefits to local communities. Ben has been a member of the MSA since 1999.
---
Society of Commercial Arboriculture (SCA)
The Society of Commercial Arboriculture is a membership organization dedicated to the professional development of owners, managers, sales staff, and field personnel engaged in commercial and residential arboriculture by providing educational and networking opportunities. Ben is currently a member of the SCA.
---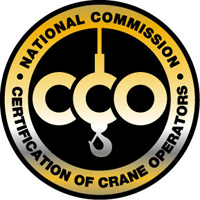 National Commission for the Certification of Crane Operators (NCCCO), Certified Crane Operator
Formed in 1995, the National Commission for the Certification of Crane Operators is a non-profit organization whose mission is to develop effective performance standards for safe crane operation to assist all segments of general industry and construction. By providing thorough, independent assessments of knowledge and skills, NCCCO aims to enhance lifting equipment safety, reduce workplace risk, improve performance records, stimulate training, and give due recognition to the professionals who work in, with, and around cranes. Ben earned his certification as an Articulating Boom Crane operator in 2018.
---
Fully Licensed & Insured
For your protection, we carry full insurance coverage and maintain licenses in the communities we serve (although some cities do not have a licensing program).
We are currently (2021) licensed in the following communities:
Minneapolis
St. Paul
St. Louis Park
Eagan
Burnsville
Apple Valley
Savage
While we serve the following communities, they currently do not have a tree service licensing program:
Richfield
Edina
Bloomington
Mendota Heights
Prior Lake
Shakopee